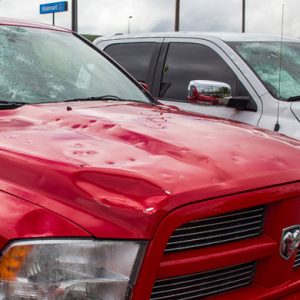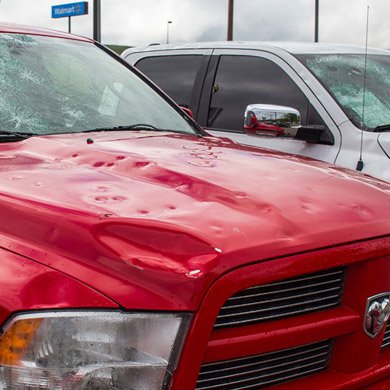 PAINTLESS DENT REPAIR ALLEN
With the recent abnormal increase in the number of hail storms in Allen, you probably discovered your beautiful car or truck has been damaged. Contacting your insurance provider and beginning the necessary process to have your repairs covered is the first step. If have started the process, then North Dallas Dent can get your repairs scheduled and handle your claim from this point forward. If you have not contacted your insurance provider, then we can help guide you through the process. Once you have your vehicle is brought from your Allen home or office to our location, North Dallas Dent can begin the process of evaluating and analyzing the damage. Our experts thoroughly inspect your vehicle's damage to determine if paintless dent repair is your best alternative.
Several factors are considered when determining the alternative to use paintless dent repair or not, including the size and depth of the hail dents. Unbeknownst to most vehicle owners, the original factory paint, on many standard vehicles, is flexible, which means minor dents can often be repaired without painting. The process lends itself as an ideal alternative for hail damage and low impact dent repair.
How does paintless dent repair in Allen work? Paintless dent repair comprises of cautiously kneading minor dents and dings, on the vehicle, without adding or removing any paint. This method is often used when dealing with strikes on the outer panel or indentations that have not stripped paint from the vehicle. Additionally, our experts factor in the location of the damage. Hood or door panel damage, located on the edges is not a good candidate for paintless dent repair. North Dallas Dent can determine the best alternative for every type of dent.
Paintless dent repair in Allen is executed by our experts gaining access the back of the dent. We then use specialized tools specifically designed for dent removal. This method provides a view of both sides of the dent allowing pressure to be applied accordingly, while manipulating the dent and restoring it back to its previous shape. Some situations require the use of fluorescent light boards to create shadows in the dent aiding in leveling of the affected area. After careful tool use and exact manipulation, including the edges, the size of the dent will minimize and ultimately disappear.
North Dallas Dent uses only the latest technology and specialized tools for paintless dent repair, guaranteeing your vehicle is restored back to its pre-accident or hail storm condition. Whether you have a minor ding or a major dent, bring your vehicle to North Dallas Dent and we'll make everything right again. Call today and let our team of experts put things back like they were before the Allen hail storm.