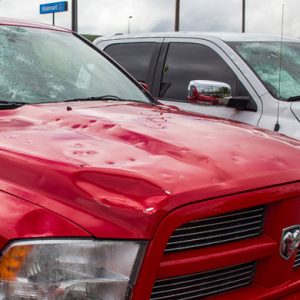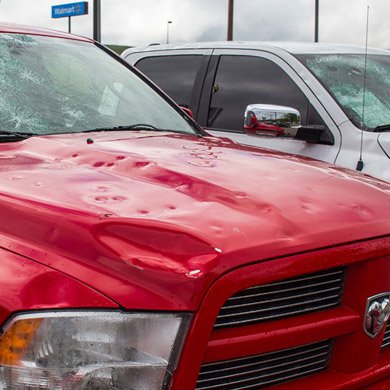 HAIL REPAIR ALLEN | AUTO HAIL REPAIR ALLEN
In recent months, Allen has seen an increase in hail storms. The last two years Allen has experienced approximately 50 reports of hail. With this unusual number, your vehicle undoubtedly was damaged by one of these hail storms. Dent Resource LLC has the experience to restore your vehicle to pre-storm condition and is ready to provide the kind of service we feel everyone deserves. We use only state of the art techniques and technology to repair hail damage. Our goal is to provide services that are simple, fast and free from hassles, to remove the stress caused by the hail storm, in Allen.
The first step, after determining your vehicle has been damaged by a recent hail storm, is to contact, without delay, your auto insurance provider. The handling of claims is different for each insurance provider, however, the actual process ought to remain similar. The second step is a full inspection or appraisal of the damage to the vehicle. Your provider usually will have you do one of three things: a claim drive, an in-field inspection (claims adjuster) or have you take it directly to a repair company, like Dent Resource LLC. Hail damage is simpler to see if the car is cleaned and appraised in a shaded area or an inside location resulting in increased accuracy. Our team can direct you through the entire process.
We are located in Allen where you can drop off your vehicle for hail repair, at this time, we will negotiate directly with your insurance company removing all hassles and stress until the job is complete. Letting us handle the small things makes things much more convenient for you. After the insurance details have been worked out, we can begin the repair process.
Dent Resource LLC has a team of technicians that will work on your vehicle. Hail repair begins with our technicians gaining access to the back of the dent. We use a combination of techniques which include removing vehicle parts, body panels and using an array of special tools. Once we have access, we will slowly massage the body panel until it is back to pre-storm condition. The length of time the process will take will depend on the amount of damage. Paintless dent repair is our preferred method of repairing hail damage. The process preserves the original factory finish of your vehicle. Additionally, paintless dent repair is much quicker than traditional repairs.
To get a free estimate or start a repair, contact us by calling or completing our easy online form. One of our exceptional Allen team members will get back to you quickly.