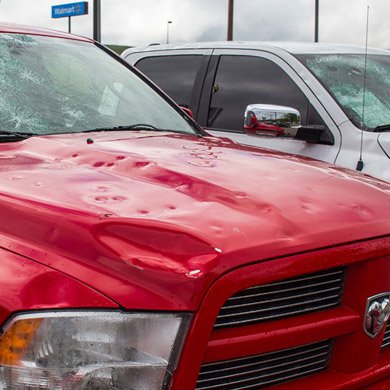 North Dallas Dent is a locally owned, and operated Dent Repair company near Addison, in Allen, TX. We deliver Dent Repair services for Addison and the surrounding area. We can repair all shapes and sizes of dents and dings without the need of conventional auto-body repair, unless the seriousness warrants. Saving time and money for our customers. Our exceptional track record of delivering professional, dependable, and prompt service has allowed us to build trusting relationships with our customers. Our customers quickly learned that our auto dent and ding repair professionals are the best in the industry and obsessive about providing the outstanding services they expect and deserve. We understand how fundamental our reputation is and continue to do everything we can to insure the satisfaction of our past and future clients. Contact North Dallas Dent today and we will get your car or truck back to looking as good as new. As stated, we deliver services for the following:
Body line dents are very difficult to remove due to their impacting the body line of the car or truck requiring extensive work to repair. Depending on the size and location of the dent, body line dents are necessitating more elaborate repair procedures and repair time.
Door dings are the most common dents repaired and prime candidates for the use of the paintless dent repair process depending on the depth and location of the dent. Normally equivalent in size to a quarter or smaller.
Hail damage Repair is prime for paintless dent repair yet is considered on a case by case basis in order to determine the most accurate estimate of repair time and cost.
Medium dents are bigger than door dings. Medium dents range in size from a golf ball to a standard business card. Again, depending on the depth and location on the car or truck of the dent, we can repair using the paintless dent repair process.
Large dents are the most complicated to repair. Several specialized paintless dent repair tools, methods, and angling methods may be essential to perform these types of repairs. Due to the extreme nature of these dents, large dents may require alternative methods of repair depending on seriousness.
The benefits of restoring your car or truck's surface far outweigh the upfront costs, especially when you go with North Dallas Dent. We work hard to get your car or truck looking new again while providing a hassle-free experience. Our dent removal services are available anywhere in the Addison, TX, area and if you can't make it to us, we'll come to you.
Addison residents can use our quick and easy online contact form or call us to schedule an evaluation. Just click the "GET A QUOTE" button on your screen, it will take you to a simple form you can fill out and send in photos via your smart phone or any computer.